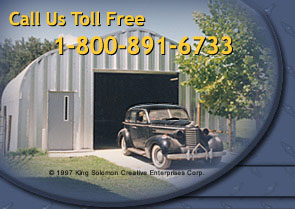 PRICE A BUILDING
TESTIMONIALS
FOUR STEP CONSTRUCTION
ACCESSORIES
FEATURES
HOME
Colors
Reduce your energy usage by adding ENERGY STAR® approved color! Adding color to your trim, arches or endwalls creates an attractive, customized look while saving money and the environment.
Steel Span buildings uses Akzo Nobel CERAM-A-STAR® 1050 Cool ChemistryTM coating with a 40-year limited warranty.
Choose from our selection of colors below. Mix and match to add your unique style to arches, endwalls and trim!
ENDWALLS
Lightstone
Pearl Gray
Polar White
Hawaiian Blue
Sahara Tan
ARCHES
Lightstone
Galvalume
Polar White
TRIM
Burnished Slate
Polar White
Colors on screen may not be an exact paint match. Please call 800-891-6733 to request a brochure with color samples.
CALL NOW - TOLL FREE: 1-800-891-6733 • COPYRIGHT © STEEL SPAN. ALL RIGHTS RESERVED